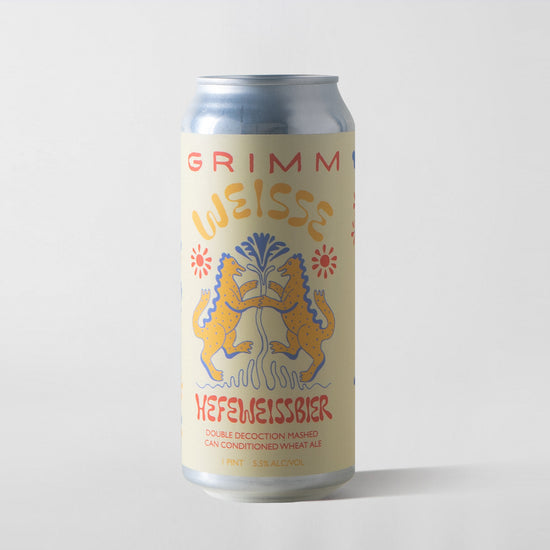 Grimm Artisanal Ales, Weisse Hefeweissbier, 6-Pack
A nomadic brewery before setting up shop in Brooklyn in 2018, Grimm has since been named New York State Brewery of the Year in 2021 and 2022. That's due, in part, to this Bavarian-style

 
'
Hefeweissbier
', which earned the state's top prize as soon as it was released. Expect flavors like banana and clove, as well as a ton of

 
effervescence
 

and a cloudy appearance. Regarding the latter, you can decant and leave the final half-inch of beer in the bottom of the can, or gently roll it on its side to integrate the lees back into the liquid.
Ships from:
New York, NY, USA
Please note that currently we only ship within the United States.
Need help? Text +1 (870) 600-3096 or call (212) 258-0722.
Questions about shipping & returns? See our FAQ.
Details
Producer
Grimm Artisanal Ales