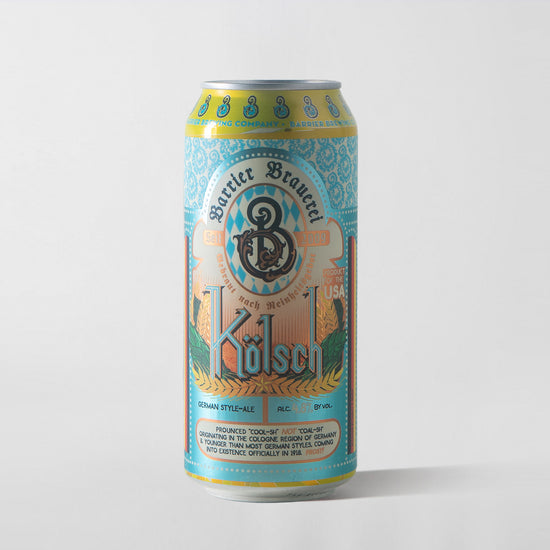 Barrier Brewing Company, Kölsch, 6-Pack
On the south shore of Long Island, Barrier Brewing Company makes a wide range of beers, including a few modern takes on classic German styles. This pale colored, delicate Kölsch style ale is fermented cold, leading to a 4.8% brew that's as clean and easy-drinking as any of them.
Ships from:
New York, NY, USA
Please note that currently we only ship within the United States.
Need help? Text +1 (870) 600-3096 or call (212) 258-0722.
Questions about shipping & returns? See our FAQ.
Details
Producer
Barrier Brewing Company