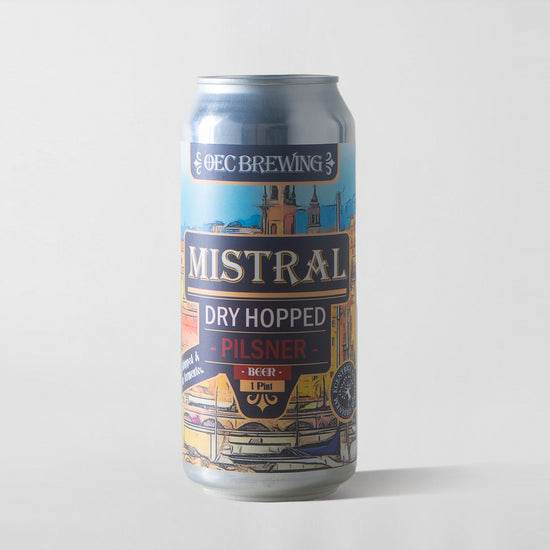 OEC Brewing, Mistral Pilsner, 6-Pack
OEC is about as 'craft' as craft beer gets. From aging in

 
solera
 

and
amphora
 

to the use of a

 
coolship
 

and
Baudelot chiller
,
 

this Connecticut-based brewery experiments more than Willy Wonka. But instead of turning kids into blueberries, their outside-the-box techniques yield delicious beers. Their 5.2% ABV, dry-hopped 'Mistral Pilsner' is powerfully aromatic yet floral and smooth.
Ships from:
New York, NY, USA
Please note that currently we only ship within the United States.
Need help? Text +1 (870) 600-3096 or call (212) 258-0722.
Questions about shipping & returns? See our FAQ.