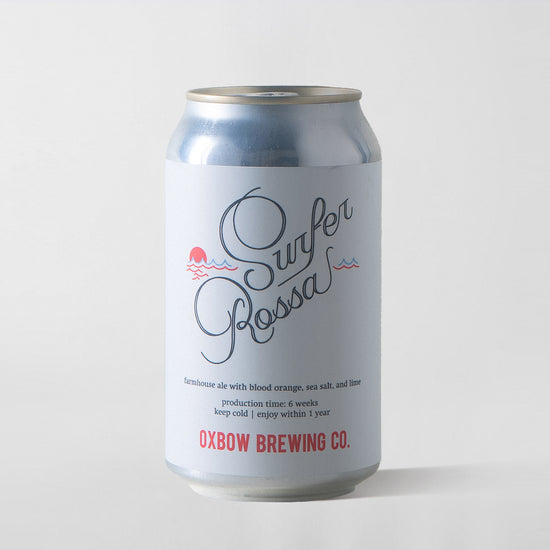 Oxbow Brewing Company, Surfer Rossa Farmhouse Ale, 6-pack
Oxbow is a small brewery making a range of seasonal farmhouse ales in Newcastle, Maine. All of their beers are made on a working farm with local ingredients, including water from a well that sits a stone's throw from the brewery. Their 'Surfer Rossa' is a style called grisette, a rare subset of

 
saisons
 

originating in Belgium. It's citrusy, a bit salty, and low ABV (4.5%), all of which makes this both food-friendly and highly refreshing.
Ships from:
New York, NY, USA
Please note that currently we only ship within the United States.
Need help? Text +1 (870) 600-3096 or call (212) 258-0722.
Questions about shipping & returns? See our FAQ.
Details
Producer
Oxbow Brewing Company